Roll cutting machines for the converting industry
The machine manufacturer MAVEG® GmbH has been developing and selling roll cutting machines for the converting industry since 1984. We have specialized in cutting systems for materials like textile, rubber, plastic and non-woven materials (partly also self-adhesive).
Our special machines are used in areas, where large rolls with straight edge and clean cuts are processed to smaller rolls. Internal circular blade grinding machines, the space saving machine frame, automatically programmable operational procedures as well as the highest safety standards are features of our roll cutting machines according to the current machinery directive.
Since we develop an individual cutting system for your product, please contact us. This way, we can offer you a roll cutting machine, which convinces with long lifetime, high performance and simple operation.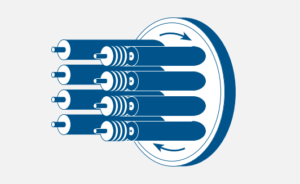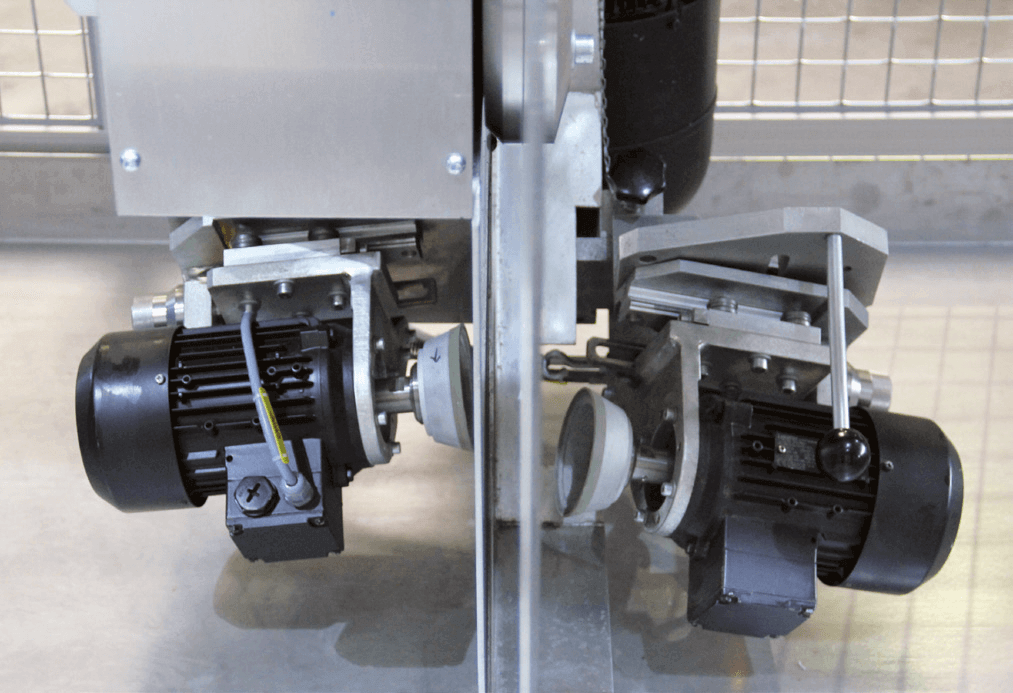 Special features of our roll cutting machines
Compact machine frame
Linear cutting support (X/Y axis) with automatic cutter angle setting
Turning disks with several cutting shafts (2 – 10 pieces)
Automatic cutting operation through memory programmable control (SPS)
Compact and complete protection shield, according to the guidelines of the current machine protection laws
Application fields of our roll cutting machines
Adhesive tapes
Foils
Adhesive foils
Protection foils
PVC foils
Decoration foils
Rubber foils
Foam foils
Self-adhesive foils
Carbon foils/ carbon tissue
Roof sheeting/ roofing paper
Technical fabrics
Non-woven fabrics
Roll cutting machines according to state of the art
High precision roll slitting machines
Well-engineered software for the SIEMENS-SPS
High quality positioning technique
Hight-torque drives
Various Cutting Systems
Long Blade
Stinging Blade
Round Blade
Circular Saw
Options of our roll cutting machines
Remote control for the setting mode
Electronic knife angular adjustment
Knife grinding device
Automatic material-roll diameter recognition
Positioning laser for recognising the starting point